We recognize that all our patients are unique and deserve to receive orthodontic care that reflects their individual needs. Our experienced and talented team is committed to working with you and your family to create a comfortable, stress-free, and rewarding orthodontic experience every time you visit our practice.
We are pleased to welcome you and your family, and we look forward to working with you.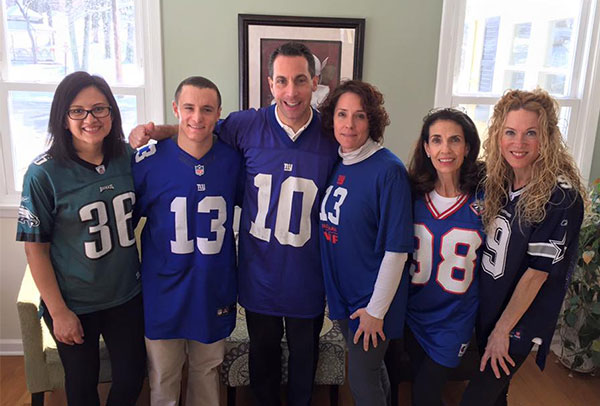 ---
Jessica
Treatment Coordinator
My goal is to make every new patient and family that walks into our office for the first time feel comfortable and excited about starting orthodontic treatment! I guide the families through their finances and any questions they have with insurance and the treatment. I also plan all the fun activities in the office and run contests for patients to enjoy. My favorite part of my job is working with all of the new families and getting to know everyone through the whole process of treatment. I love that my coworkers and I all get along so well, like a second family. We have a lot of fun at work and try to show that to our patients.
I got married to my high school sweetheart in 2014. I love the beach and traveling. I also have a dachshund named Dunkin who makes me happy every day!
---
Adriana
Clinical Coordinator
As our clinical coordinator I have to make sure that all the instruments and equipment are properly disinfected/sterilized and ready to be used. I supervise the clinical staff and coordinate the work flow to make sure the promptness in every appointment, as well as the logistic of all the appliances prescribed. I have a true passion and enthusiasm for what I do and each day! I strive to treat patients with the best possible care and love making them feel good about their beautiful smiles. Bruzzichesi Orthodontics has such a wonderful atmosphere. We all have a good time here and we all enjoy what we do!
Outside the practice I love spending time with my family and our dog Lucas. I am fully committed to our daughter Camila (12) and most of my time is devoted to her. We cook, bake, and love to try new recipes and foods. In the warmer months we spend a great amount of time in the garden and walking the dog. We love short trips to the shore and various parks, too!
---
Ellen
Front Desk Manager
I am responsible for managing all aspects of the front desk, including managing our staff, processing payments, and—most importantly—greeting patients with a smile! Our patients and their families are such wonderful people, and they're what makes our practice so special. Everyone on our team works together to create a friendly atmosphere where our patients feel at home.
I have been married for 43 years and have four children and five grandchildren. My free time is spent practicing yoga, walking, reading, and spending time with my husband, children, and grandchildren.
---
---
Christine
Financial Coordinator
I am here to coordinate and manage the financial aspect of our patients' treatment, which includes creating payment plans that fit each family's budget. The best part of my job is that I am NEVER bored! I enjoy the challenge of solving patients' issues from insurance challenges to FSA/HSA hurdles. Every day is something new and I never know what to expect! I know I can always count on my coworkers whenever I need them—we have a mutual respect for one another and function well together as a team.
I am the proud mother of four amazing children and one beautiful springer spaniel. I try to stay fit and healthy so I can enjoy my favorite outdoor activities, especially standup paddle boarding, fishing, and biking. I also enjoy nature and boating on the bays, as well as cooking.
---